It's taken even longer than usual for this website to be updated, because the new book – a standalone thriller – has been a real adventure to write. A move away from my good friend Detective Sam Becket, his troubled family and the Florida sun, travelling north-east to a blizzard-lashed New England. A mass of research along the way into the histories of new characters with intriguing, painful pasts, and into the multiple threads that make this story happen. A whole lot of time and hard work, and I've loved (almost) every moment, and am heartily grateful for the help that was forthcoming when I needed it.
Finally, here it is, my twenty-fifth novel, titled 'WHIRLWIND', to be published by Severn House in hardcover in the UK on November 30, 2016, and in the US on March 1, 2017. (No firm dates yet for trade paperback, large print, audio or Kindle, but they will come.) The German paperback and e-book published by Bastei Luebbe on December 9 – other publishing dates to follow.
Meantime, it's so good getting monthly info about where in the world my backlist is now being read, courtesy of Kindle and other e-readers, everything from 'IN LOVE AND FRIENDSHIP' and 'CHATEAU ELLA' to all seven Sam Becket thrillers.
To my kind existing readers, I hope you'll enjoy 'WHIRLWIND', and to new readers, I hope you'll approve of the latest and then dip into the 'oldies' and the Becket series – and please get in touch to tell me what you think. I love to hear from you.

WHIRLWIND
A killer is on the loose in New England: a deranged, highly intelligent psychopath with a complex plan that will explode in the culmination of a lifetime's rage.
Liza Plain, a Boston-based journalist hunting her big break, is dreading spending Christmas in Shiloh, Rhode Island with her difficult grandfather – until news of the disappearance of a retired local priest alerts her to the possibility that this might relate to a series of old, unsolved, church-linked missing persons cases.
Michael Rider used to believe himself a decent man, but past traumas and years of bitter despair have left him dangerously close to breaking point – and with good reason to despise journalists.
Liza and Michael will both be in Shiloh on Christmas Eve. When a massive blizzard will seal off the village. When an outrage will be perpetrated. And when Liza will find herself at the heart of a major breaking news story, trapped in an abyss of nightmarish discovery and life-threatening danger.
After this Christmas, life will never be the same again.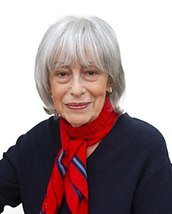 First preview of WHIRLWIND:
Excellent. A gripping, frighteningly real and very disturbing novel.
David Suchet
Praise for the SAM BECKET series:
This fine series just keeps getting better.
Booklist
Norman's fearless willingness to explore the dark side of the human psyche should earn her new fans.
Publishers Weekly